by EP
A few weekends ago, per our family tradition, we trekked out to Blackacre to celebrate BCD Dad's birthday. Readers may recall that when it comes to celebrating Dad (either through his birthday or for Father's Day), we always feature his favorite crustacean: LOBSTER!
This year we decided to do things a little differently. Instead of slaughtering giant 4-lb lobsters, we incorporated lobster into a sushi/sashimi course (which also featured obscure seafood ordered from
Catalina Offshore Products
) and a pasta course. Here was the menu:
Sushi/sashimi assortment (uni with ikura & quail egg, abalone sashimi, lobster & avocado roll, monkfish liver with ponzu sauce)
Pasta with uni-butter sauce and lobster
Apple strudel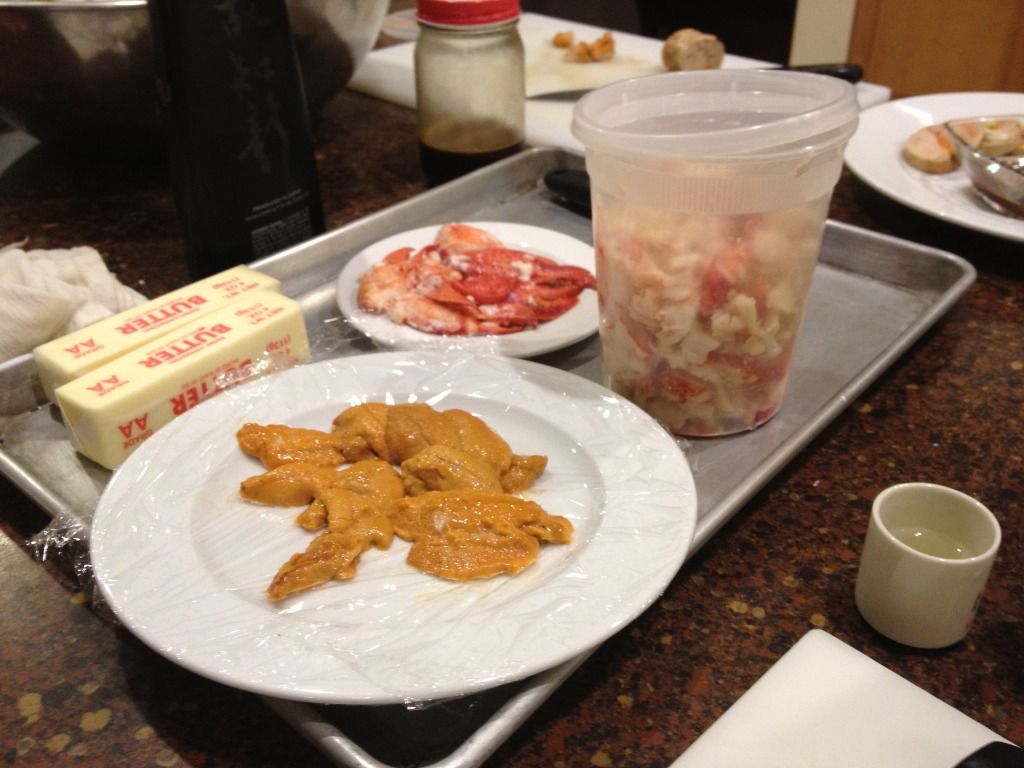 Picked lobster and uni ready for sushi; also note the butter
Sleeve o' monkfish liver
While we worked on putting together our first course, we enjoyed some high end sake. It was excellent and fun to have something different. The only trouble was the teeny sake glasses - I kept having to run around the kitchen refilling everyone's glasses!
After we had our sushi/sashimi course, we started on the pasta course. Pasta is one of Dad's other favorite foods....and I'm pretty sure Xani and I inherited the pasta-love gene.
It was a wonderful meal and as always, so fun to do something like that as a family. Happy birthday Dad - we love you so much!
Uni wishes and lobster dreams -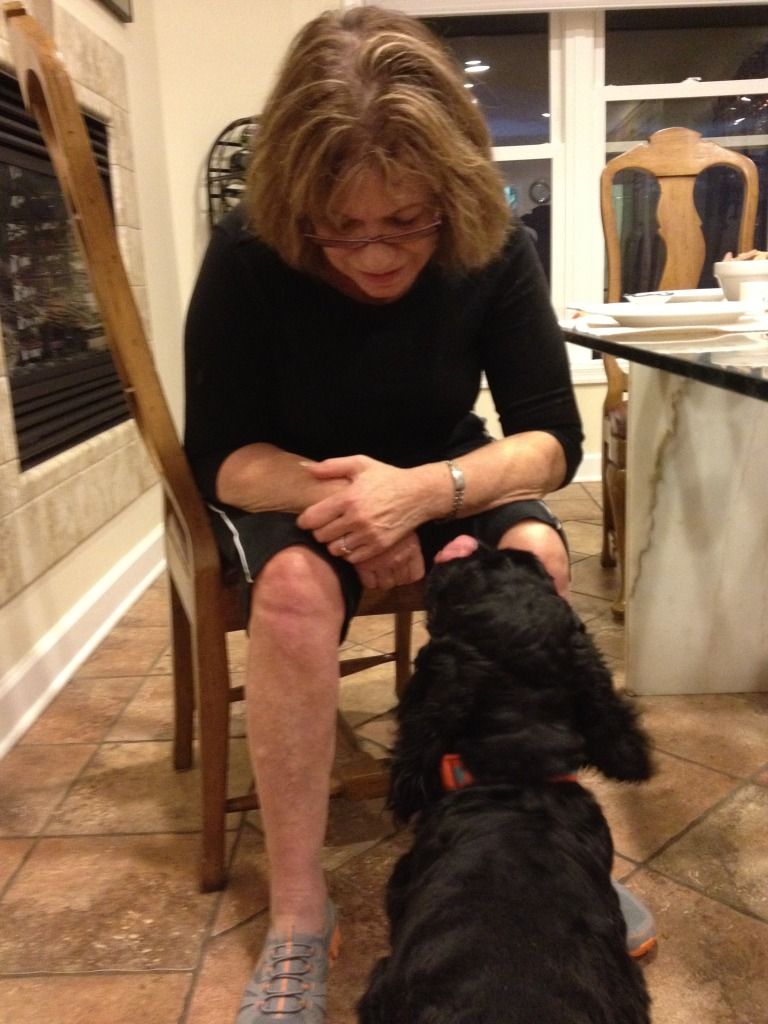 Eddie begs for more treats from his dealer aka Mom