by Xani
I feel terrible, you guys. How have I not blogged all summer? I've been making sooo much good stuff. You don't even know (of course you don't, I haven't been telling you!). If you follow me on FB/Twitter/Instagram you been getting a few sneak peeks, but the truth is with summer's bounty at my fingertips, I have been making some KICK ASS dinners, drinks, desserts-- you name it.
I figure the easiest way to share as much of this as possible is a good, old-fashioned food porn roundup. Even when I'm not blogging regularly, I always MEAN to blog, so I'm always taking pictures, then getting too busy/lazy to post them. But, I've still got them, and they're coming at you... NOW:
Tiny carrots I grew myself! Here they are as an appetizer along with bread fried in bacon fat:
And how did I grow carrots you ask? In my amazing Salad Table, which has also provided us with lots of radishes and bunches and bunches of delicious salad greens. Soon, cucumbers!
Before summer got too hot we enjoyed some artichokes al fresco (with my favorite dipping sauce- just good mayo mixed with lemon juice, so yummy!)
Chilled corn soup with lime, cilantro and hot sauce
Zucchini: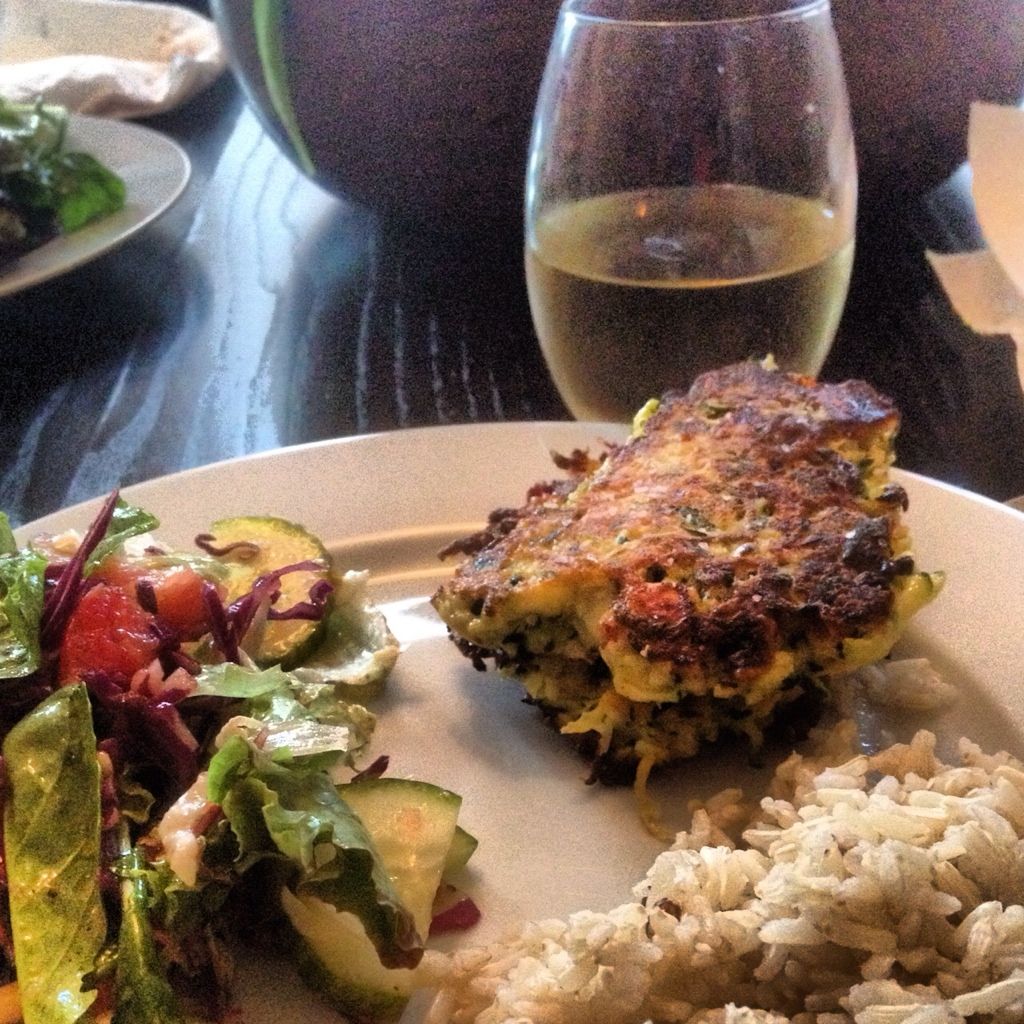 Zucchini Feta Fritters
Berries: