by EP
In keeping with our slacker theme, here I am, writing about a trip I went on over a month ago. But, the fact that I still remember almost every bite with fondness just goes to show you what a great, tasty trip it was!
Last month I visited one of my best friends, Rachel (who readers might remember from such adventures as
Paris
and my many
visits to DC
), who recently moved back to her home town of
San Francisco
. We had a packed visit and some truly outstanding meals. I can't thank her enough for taking me to such wonderful places!
Let's get to the highlight reel: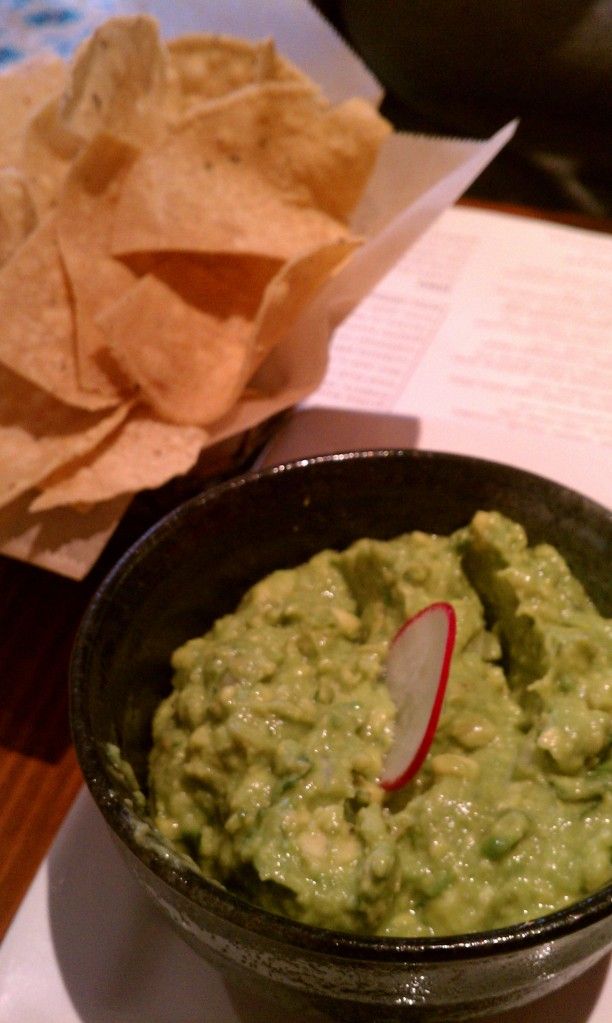 Guacamole! Almost as good as mine :)
Day 1 gets its own post because we had so many yummy treats packed into one day.
It started when I tried to go to the gym on my first day while Rachel had an appointment. I got there, got signed up, got onto a machine, and then the power went out. Taking it as a sign from a higher power, I bailed and skipped down the block to
Thorough Bread
, an adorable French bakery with quite a spread of sweets. It reminded me of Paris! I ordered a lemon poppyseed scone and a cappuccino, and sat out on the patio reading the latest issue of Cook's Illustrated. It was a wonderfully sunny, relaxing moment to kick off my much-needed vacation.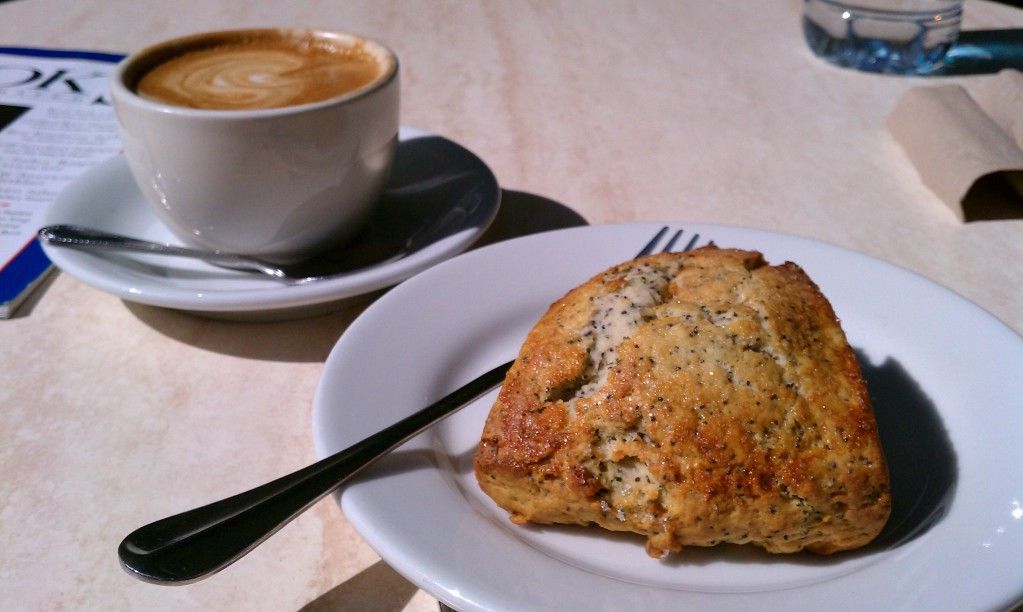 Side note: I don't know about you, Dear Reader, but I LOVE COOKS ILLUSTRATED. Seriously every recipe/article/tidbit in every issue is fascinating to me. Highly recommend!
Later that afternoon Rachel and I wandered down to the Mission and stopped at
Tacolicious
. Don't let the name fool you - this place is LEGIT when it comes to yummy tacos and tequila-based drinks. We, of course, partook in both. When our fab waiter found out it was my first day of vacation, he insisted that I order the "
Paloma
," featuring el jimador tequila, grapefruit, and elderflower. Although I am not a huge tequila fan, this was a wonderfully refreshing cocktail featuring one of my favorite flavors these days: grapefruit (aka pomplemousse, the best word ever!!).
Tacos on parade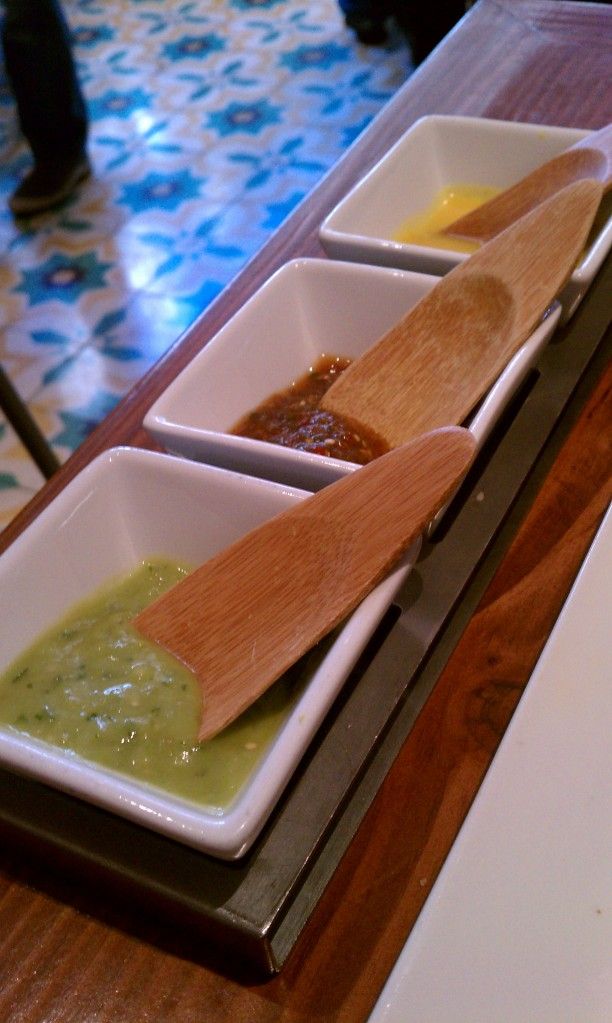 Salsas of varying heat...watch out for that yellow one
We also ordered 5 types of tacos: fried local rock cod, "shot-and-a-beer" braised chicken, carnitas, braised beef short rib, and bistec adobado.
All were excellent, so flavorful, and I was so glad we got to try so many kinds. Tacos were at the top of my list for SF eats so I was pleased to check this off the list so early in the trip!
After lunch we continued to wander and visited the
Pirate Supply Store
(everything in there made me laugh hysterically) and
Wise Sons deli
(owned by Rachel's friends, and we picked up a piece of the best chocolate babka I've ever had).
We concluded our stroll around the Mission with a stop at
Humphry Slocombe
to check off another request of mine: ice cream. Everyone's all about Bi-Rite Creamery, but I really loved the vibe at Humphry Slocombe. It had a small-town charm but with a mischievous grin. This is best illustrated by Rachel's selection called "Secret Breakfast," featuring corn flakes and bourbon. Oh yes. I got the Vietnamese Coffee flavor (OMG).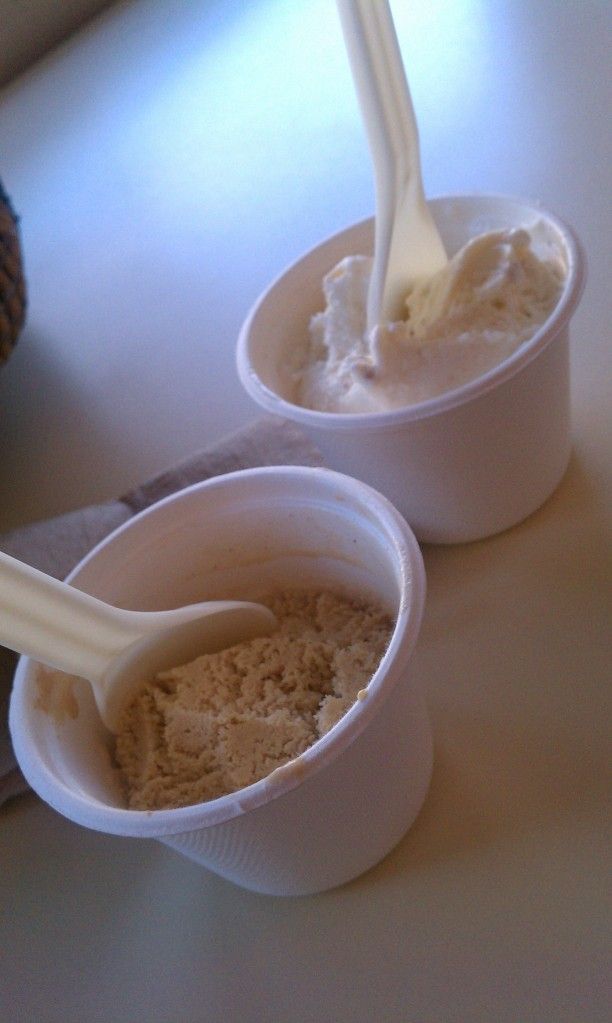 That evening, we went to one of the coolest bars I've ever been to. It was a speakeasy (complete with required password) called
Wilson & Wilson
, "disguised" as a private detective agency. Can you think of anything cooler? Answer: NO. The menu was a file on a "case" with facts, and the later pages housed the descriptions of the amazing cocktails. The drinks were beautifully crafted and the bartenders (mixologists?) were hot too (and quite possibly straight). All in all, a great experience.
Afterwards we had "hip" sushi a few blocks away at
Ryoko's
. Normally, I equate "hip" sushi with "bad" sushi. But in SF, when you're right on the water, it's hard to find bad sushi. Although we had to wait a while for a table (at 10pm), our meal was fantastic and much needed after those cocktails. There was even a DJ, who played some old school hits (e.g., Bel Biv DeVoe, "Poison") so we had a wonderful evening.
Coming up next: farmer's markets, Italian street festivals, fancy fried chicken, and a bar having to do with MUPPETS!!
Happy eats, drinks, and pirates (and may all of your ice cream have bourbon in it)!
EP